(Enquiry Form) (Your Tattoo)  (Aftercare)
"A tattoo studio is a family, and like most households, each is run differently."
Here at Bobinski Tattoo, we have worked hard to offer a seamless experience for both our customers and artists. To offer the best service, we now have a simple form that will give us all the information we need to serve you best and make sure we are all on the same page.
Whether you are looking for a small name/symbol, a backpiece/sleeve, or simply after a price to take away and think over, please fill in an enquiry form below and we will be in touch as quickly as demand can be met.
Tattoo Enquiry Form
What Happens Next
Once submitted, your enquiry will be reviewed by the team and you will hear back from the relevant Artist in due course. Please allow up to 14 days at busy times. Rest assured, if you have submitted a form, we WILL get back to you!
PLEASE CHECK YOUR SPAM FOLDER IN YOUR EMAILS!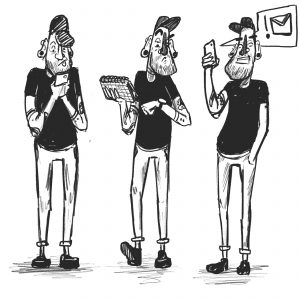 Your Tattoo
Before Your Tattoo
Being tattooed can be quite exhausting and will make your body work extra hard, so it is advisable not to drink alcohol the night before your tattoo and to get a good nights sleep. In the morning, be sure to have a good breakfast but not too much caffeine.
During your tattoo
We recommend bringing a bottle of water, and if you're planning on lots of sweets and sugary drinks, maybe consider fresh fruit and juice, as they will give you natural sugars and give your body all the goodness it need to start healing your artwork at the end of the session.
After Your Tattoo
Once your session is complete, your artist will give you aftercare guidance dependant on how the tattoo has been dressed. Please refer to the aftercare advice page for extended guidance on looking after your new artwork.
Aftercare
Please see our Aftercare page.
For Tattoo Pricing click here