Wildflowers Flavours LTD
Lots of Knots
Handmade plant hangers, jewellery, wall-hangings and all things boho. Chord and crystals galore.
Instagram – @_lotsofknots_
TuBo
Bespoke furniture design based in Kent. Products made from reclaimed materials, used for a rustic/industrial aesthetic.
Email – tubesnboards@gmail.com
Instagram – @tubes_and_boards
Facebook – Tubes and Boards
Made in Ashford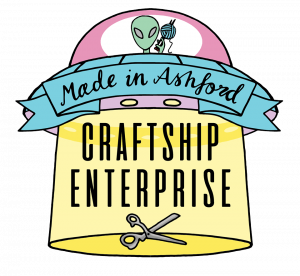 Made in Ashford is a collaborative of local designer/makers and crafts people selling and supporting each other in a shop located in the Ashford Borough Council owned Park Mall shopping centre here in Kent.
Our shop is run by us, Craftship Enterprise CIC, a social enterprise which aims to help support and nurture small creative businesses by giving them an affordable platform on the high street to showcase and sell their products. Craftship enterprise seeks to make creativity accessible to all and it is our mission to fulfil this. We know how good creating is for well being and forging a sense of community and that is why we are so passionate about it!  Our social enterprise is an avid collaborator and we try to help as much as possible within our community to make our town an even better place to be. <3